Infinite possibilities

Light stream bulbs.

Using our exclusive Light Stream™ app for iphone, you can have up to six different light bulb colors at any given time. You decide whether you want all the bulbs to be the same color, or create your own custom themes, such as red, white, and green.

Projector Series™ Lens

Light your way.

All Light Stream™ bulbs come with our patent pending Projector Series™ lens, producing superb light refraction. Have the durability, brightness, and energy savings of LED, while maintaining the beautiful shine and look of an incandescent bulb.

Standard C7 Wire

Your wire for your savings.

All Light Stream™ bulbs have a standard C7 E12 base, and since Light Stream™ doesn't require special wire, you can use your existing E12 socketed wire.

Versatile

Not just rooflines.

Light Stream™ will give you the freedom you've been looking for. Use it on your roof lines, tree, bushes, or even indoors! Innovative lighting for infinite possibilies of colors and patterns.
Different colors
for different days

Controlled by your phone.

Can't decide what colors to put on your house? Schedule your colors, time, and theme for each day of the week using our simple calendar, or plan every night of the month using our custom calender.

Simple Calender

Schedule to fit your needs.

Using the exclusive Light Stream™ app for Iphone, Easily schedule which days and time you'd like the lights to turn on / off. In addition to your new simple scheduling, you can set which theme or color your lights will be each day of the week.

Custom Calender

A fresh look every night.

Want even more control over your lighting schedule? Use the Light Stream™ app's custom calender to set your colors, themes, and time on / off settings for every single day of the month.

Themes & Fades

Save your patterns.

When Light Stream's™ preset color themes aren't what you're looking for, use the app to create as many color patterns and themes as you want. You can even add in custom color fades. Whatever look you're in the mood for, the possibilities are infinite.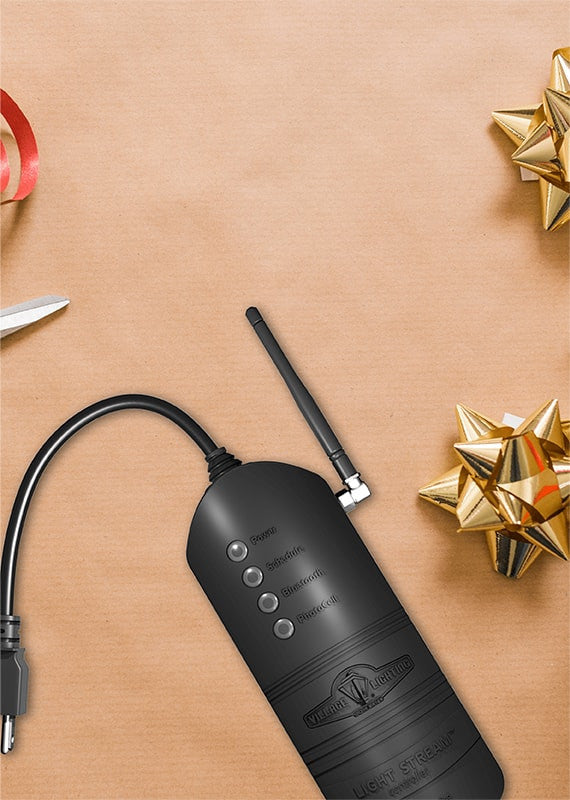 Your Controller.
Set it and forget it. Use your IPhone app to set the controller to your desired settings, and it will take over from there. The Light Stream™ controller streams your desired colors settings directly to each bulb within a 75ft. range and power settings to your wireless switches. Buy Now ›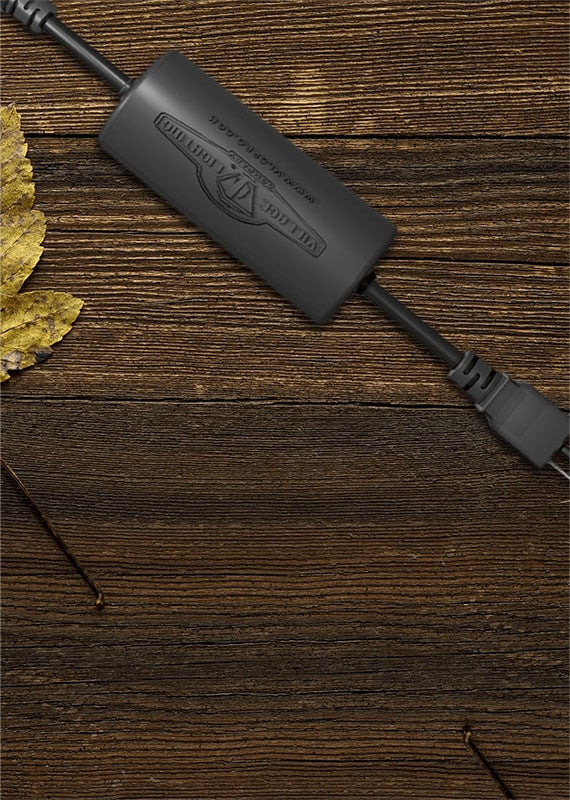 Switch Power Settings.
Place a wireless switch at the beginning of each line of lights to control the power on/off signals from the controller. Choose to have your lights turn on at dusk and off at dawn using photocell, or set specific on/off times using the app Buy Now ›
Thousands of holiday light color combinations in the palm of your hand
The Light Stream™ System
Patents Pending

Iphone

Use your Iphone to set up the controller settings.

Controller

The controller streams your desired settings wirelessly to each bulb directly.

Switch

Place one switch at the beginning of each line to receive on/off power signals from the controller.

Light Stream™ Bulbs

Pairs with the controller to wirelessly receive commands for infinite color possibilities.
The bulbs, controller, and switch are sold separately. not in a kit.